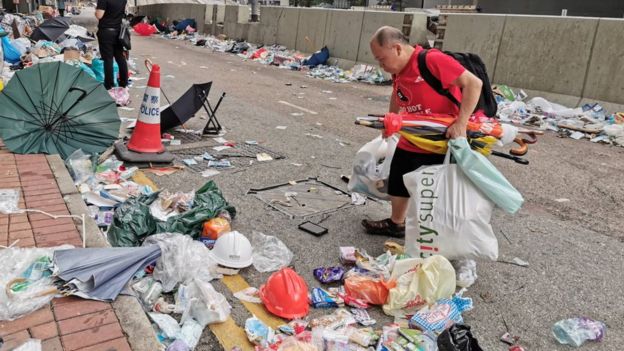 Some major government annexes have been closed in Hong Kong's CBD after the recent violence that emerged between police and protesters, even yet the government is still adamant. The protesters become very angry and violent due to plans to permit 'extradition to mainland China'. A debate was supposed to be held concerning the extradition bill on Wednesday. But, tons of activists had blocked the CBD street in Hong Kong city center, which prevented lawmakers from joining the debate. Protesters demand the bill should be scrapped and storms the government buildings, unfortunately the police were ready for riot as well. Later, the fight subsided
between the two parties, however 72 people were injured including police men.
Hong Kong leader – Carrie Lam, after the chaos described the protest as
an"organised riots". The city's CBD have few people on the street and
people are still in shock most likely, while some roads and mall are still closed.
Source: BBC