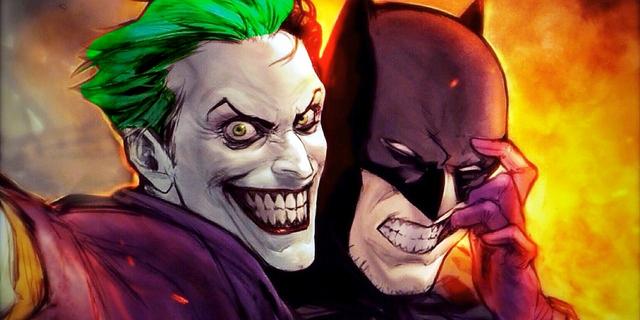 Here is the details for the first character of the upcoming The Joker, as Robert DeNiro may be playing a key role. Check the character breakdown below
"Penny – Supporting Female (60-74) Caucasian. Lower class, very attractive in her younger days, still feels that way about herself. But recently her health has started failing, and she's nearly bedridden in her Lower East Side apartment which she shares with her grown son who just moved back home. She's obsessed with her former employer and can't believe that this is what her life has come to, that she has ended up here, like this… 
The site speculates that this could be The Joker's mother and that she'll have struggled with mental illness over the course of her life. It's also said that a younger actress is being cast to play Penny.
Sophie Dumond – Supporting female (27-34) to play African American or to play Latina. Not beautiful, has a hardness to her, a single mother living on the Lower East Side, doing the best she can, trying to make ends meet; worn out by the grind of the city. She understands how the system is stacked against her and the people in her community, how unjust it all is for them. She's just trying to catch a break.
Murray Franklin – Male (65-75) Caucasian.
There's no description for this guy but it's said that Robert DeNiro may be playing this role
Randall – Supporting Male (40-59)Caucasian. Thinks he's the wisest and most knowledgeable person in any room he's in, tries to present himself as a mentor to everybody, but is really just looking out for himself, burly.
Gary – Supporting Male (30-49) any ethnicity to play a dwarf; Randall's best friend, he's good-natured and a buddy to his colleagues at work, one of the only decent people in the whole movie.
Hoyt Vaughn – Supporting Male (50-69) any ethnicity the old-school manager of hotel staff. He's seen it all, and finds it difficult to give a shit about much of anything anymore.
Detective Garrity – Supporting Male (50-59) any ethnicity. Police Detective in a city on the brink; a by-the-book cop, worn down by all his years on the force. He doesn't care about or take into consideration any of the societal or political ramifications of his cases.
Detective Burke – Supporting Male (30-39) any ethnicity. A Police Detective and Garrity's partner; he's an asshole, who gets off by being in a position of authority. Being a cop is how he defines himself. "