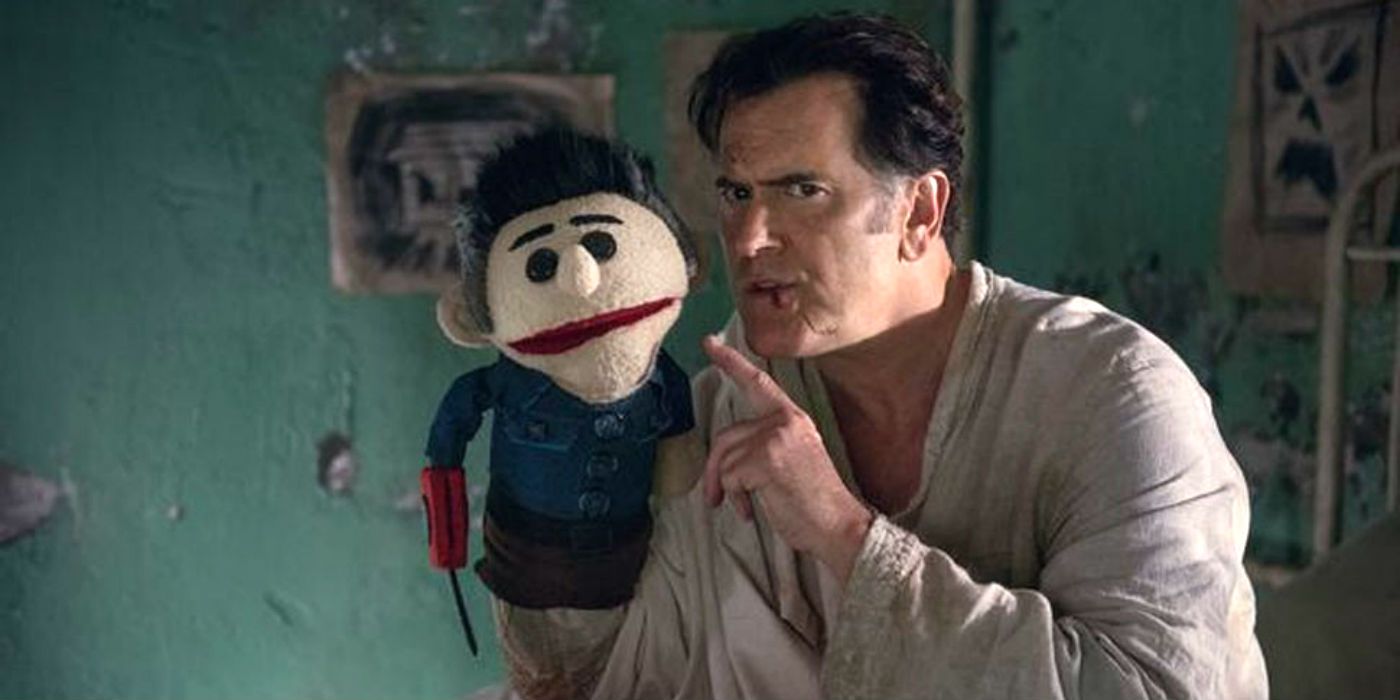 Ash vs. Evil Dead celebrates Ash Wednesday with another fresh look at Ash Williams action figure, which is adapted from the the TV series. Ash Williams (Bruce Campbell) returns to slay in the long awaited Ash vs. Evil Dead horror feature. As season 3 debut is near, Collectibles company has aired the action figure of the square-jawed, chainsaw-handed, and boomstick-slingin' Ash.
Happy #AshWednesday pic.twitter.com/PRK6bbkMNy

— NECA (@NECA_TOYS) February 14, 2018
The Asylum Ash figure is one of three figures in Series 2 of NECA's Ash vs. Evil Dead line, which will also include the grown-up version of one of Ruby's evil spawn, as well as Henrietta (Ted Raimi), the infamous Deadite from Evil Dead 2 who resurfaced at the end of the series last season. While official images of the Evil Spawn and Henrietta figures in packaging have yet to be released by NECA, both releases are pictured on the back of the Asylum Ash box.
Source: NECA