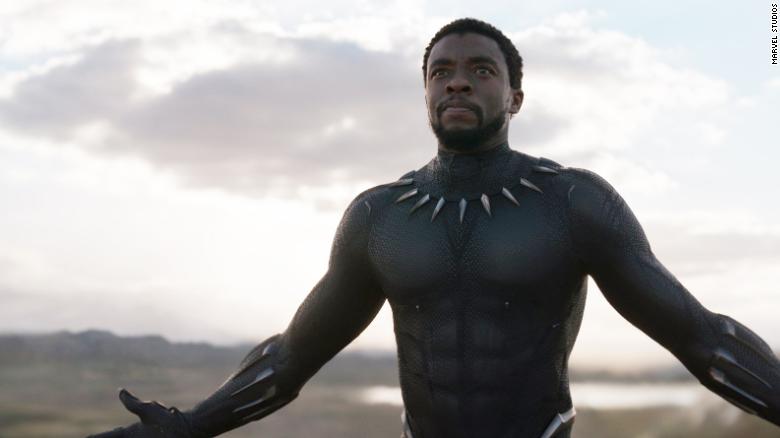 With the full release drawing close, Marvel has just released another batch of stills from Black Panther and another awesome new TV spot themed, "Pray For Me." Watch new TV spot and view stills below. 

T'Challa (Chadwick Boseman), the King of Wakanda, sitting on his throne.
Ramonda (Angela Bassett), T'Challa's mother and most-trusted advisor. This is the first of two blockbuster releases for Bassett this year as she's also slated to appear alongside Tom Cruise and Henry Cavill in Mission: Impossible – Fallout this July.
T'Challa (Chadwick Boseman) and his former love Nakia (Lupita Nyong'o), who is an operative of the Dora Milaje and has been described as a "war dog… an undercover spy for Wakanda. Her job is to go out into the world and report back on what's going on."
Nakia (Lupita Nyong'o) and Okoye (Danai Gurira) head off on a secret mission… or are they returning from one?
Erik Killmonger (Michael B. Jordan) has been described as one of the best villains in the entire Marvel Cinematic Universe, so expect big things from him come February 16th. We also see that W'Kabi (Daniel Kaluuya) has seemingly aligned himself with Killmonger as has M'Baku (Winston Duke). 
W'Kabi (Daniel Kaluuya) offers his counsel to T'Challa (Chadwick Boseman). We've been led to believe W'Kabi is T'Challa's best friend, but will the movie see him betray the King?
Another shot of Get Out breakout Daniel Kaluuya as T'Challa's best friend W'Kabi.
Winston Duke as M'Baku, the ruthless leader of the Jabari, who oppose T'Challa as the King. Also, according to multiple reports, he will not be referred to as "Man-Ape" at any point in the movie, but it sounds like they will share some similar personality traits.
Daniel Kaluuya as W'Kabi once again. He serves as the head of security for the Border Tribe, but when T'Challa goes rogue, this may cause a little friction between friends. 
Another cool shot of Winston Duke as M'Baku, sitting on his own throne of sorts. His motivations remain unclear, but it seems likely that he's also after the throne.