'Kingsman: The Golden Circle' Review- One of The Best Movie With A lot of Gadgets, They Are Superheroes In Suit: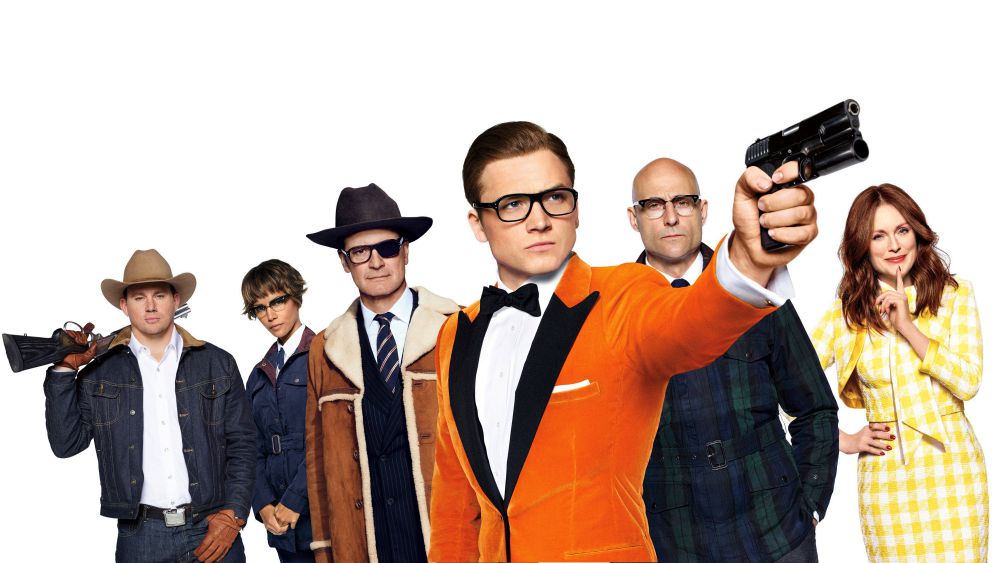 Here is another one of the coolest movie that came out in 2017, Kingsman: The Golden Circle. No much to talk about the movie, as the movie made a whole lot of sense in terms of technology, locations, characters and settings. Kingsman: The Golden Circle is about a fraternity-like group called Kingsman, finding new allies when heir headquarters was destroyed and the world held hostage. They discovered a spy organization in the United States known as Statesman. In an adventure that tests their strength and wits, the elite secret agents from both sides of the pond band together to battle a ruthless enemy known as Poppy in order to save the country and their loved ones.
The most interesting parts of Kinsman: The Golden Cirlce are the fight scenes and the gadgets used in the movie in fighting, which might even be more than that of Batman. Taron Egerton really nailed his role in the movie and his fights were not bad at all. Egerton will make a good superhero especially Spiderman. Samuel L. Jackson was also featured briefly in the movie, but would have been cool if he was also a major Villain in the movie. The movie story-line is really a great one, and one of the best in 2017, the director did a really great job. The movie soundtrack was also on point alongside the cinematography. The last action scene in Poppy's land was really interesting and epic, that lovers of action movies will really enjoy. I highly recommend you watch the movie if you've not done so.
Score: 10/10