Molly's Game
The true story of Molly Bloom, a beautiful, young, Olympic-class skier who ran the world's most exclusive high-stakes poker game for a decade before being arrested in the middle of the night by 17 FBI agents wielding automatic weapons. Her players included Hollywood royalty, sports stars, business titans and finally, unbeknown to her, the Russian mob. Her only ally was her criminal defense lawyer Charlie Jaffey, who learned there was much more to Molly than the tabloids led people to believe.

Insidious: The Last Key
Brilliant parapsychologist Elise Rainier receives a disturbing phone call from a man who claims that his house is haunted. Even more disturbing is the address — 413 Apple Tree Lane in Five Keys, N.M. — the home where Elise grew up as a child. Accompanied by her two investigative partners, Rainier travels to Five Keys to confront and destroy her greatest fear — the demon that she accidentally set free years earlier.

12 Strong
In the wake of Sept. 11, Capt. Mitch Nelson leads a U.S. Special Forces team into Afghanistan for an extremely dangerous mission. Once there, the soldiers develop an uneasy partnership with the Northern Alliance to take down the Taliban and its al-Qaida allies. Outgunned and outnumbered, Nelson and his forces face overwhelming odds in a fight against a ruthless enemy that takes no prisoners.

Maze Runner: The Death Cure
Thomas leads some escaped Gladers on their final and most dangerous mission yet. To save their friends, they must break into the legendary Last City, a WCKD-controlled labyrinth that may turn out to be the deadliest maze of all. Anyone who makes it out alive will get answers to the questions that the Gladers have been asking since they arrived in the maze.

Forever My Girl
A music superstar reunites with his first love and realizes the steep price he has paid for his success in Forever My Girl, an uplifting and emotional romance based on the novel by New York Times and USA Today bestselling author Heidi McLaughlin. Liam Page (Alex Roe) and his high-school sweetheart Josie Preston (Jessica Rothe) were the golden couple of Saint Augustine, Louisiana, until Liam left her at the altar for a shot at fame and fortune. Eight years later, Liam returns to his tiny hometown for the first time as a world-famous recording artist, but not even his own father is thrilled to see him. As he tries to rebuild the bridges he burned years earlier, Liam reconnects with his small-town roots, his close-knit community and Josie, the girl he left behind. As he attempts to reclaim everything he loved and lost, Josie does her best to keep him out of her heart, but life has one more surprise waiting for Liam, one that could change everything, in this heartwarming look at love, family and second chances.

The Post
Katharine Graham is the first female publisher of a major American newspaper — The Washington Post. With help from editor Ben Bradlee, Graham races to catch up with The New York Times to expose a massive cover-up of government secrets that spans three decades and four U.S. presidents. Together, they must overcome their differences as they risk their careers — and very freedom — to help bring long-buried truths to light.

Jurassic World: Fallen Kingdom
Four years after the destruction of the Jurassic World theme park, Owen Grady and Claire Dearing return to the island of Isla Nublar to save the remaining dinosaurs from a volcano that's about to erupt. They soon encounter terrifying new breeds of gigantic dinos while uncovering a conspiracy that threatens the entire planet.

Den of Thieves
An elite unit from the Los Angeles County Sheriff's Department squares off against a crew of successful thieves who plan a seemingly impossible heist — the city's Federal Reserve Bank.

Black Panther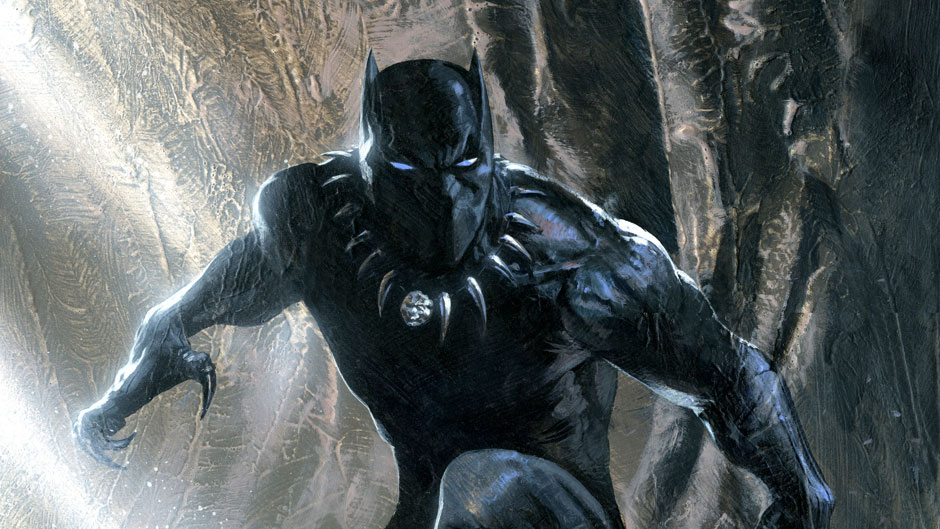 Black Panther (Chadwick Boseman) springs into action when an old enemy threatens the fate of his nation and the world.
Solo: A Star Wars Story
Solo: A Star Wars Story, or simply Solo, is an upcoming American space Western film centered on Han Solo, a character from the Star Wars franchise

Spider-Man: Into the Spider-Verse
Spider-Man: Into the Spider-Verse introduces Brooklyn teen Miles Morales, and the limitless possibilities of the Spider-Verse, where more than one can wear the mask.