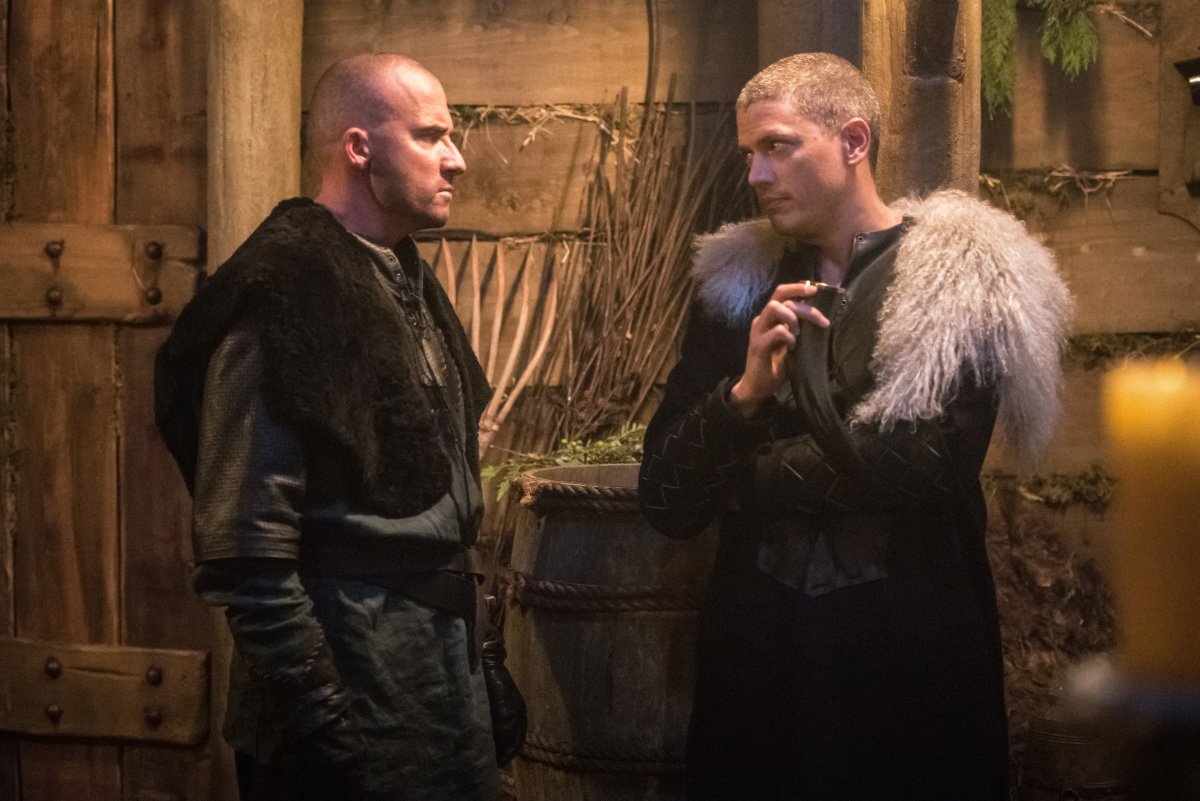 The recent episode of Legends of Tomorrow found one of their founding members lost last night as Professor Stein (Victor Garber) took the course of saving his surrogate son Jax on himself. Now, it seems the team will be getting reinforcement for coming episodes which will include Leonard "Leo" Snart – Citizen Cold (Wentworth Miller). Also, one person from the Nazi-infested Earth will feature in Earth-1. View next episode preview stills below:
Beebo the God of War" – (9:00-10:00 p.m. ET) (Content Rating TBD) (HDTV)
FOLLOW YOUR HEART – Rattled by recent events, the Legends dive into work which finds them investigating an Anachronism in a Viking settlement in the New World. The Legends realize that the Norsemen are worshipping an artifact as their god and are surprised by the artifact's origin. For the first time, Sara (Caity Lotz) is worried that they might need back up when Damien Darhk (Neal McDonough) shows up. Meanwhile, Jax (Franz Drameh) finds a loophole that could potentially change history, but it is a risk he is willing to take. Victor Garber, Brandon Routh, Nick Zano, Tala Ashe, Maisie Richadson-Sellers and Dominic Purcell also star. Kevin Mock directed the episode written by Grainne Godfree & James Eagan (#309).
Source: Comicbookmovie