'Grindhouse: Planet Terror'- One of The Coolest Zombie Movie Ever (Recommended)
Grindhouse: Planet Terror is one of the most amazing scary zombie movie I've watched, the movie's story line is very cool and interesting. The zombies in the movie are really cool and the movie is packed with action from the beginning to the end, no dulling moment at all.  Grindhouse: Planet Terror centers on a small Texas town, which becomes a grisly nightmare when a horde of flesh-eating zombies goes on the prowl. Cherry (Rose McGowan), a go-go dancer, and Wray (Freddy Rodriguez), her ex-lover, band together with other survivors in a no-holds barred effort to escape the carnage. The odds become a bit more even when Cherry, who lost her leg to a hungry ghoul, gets a machine-gun leg and flying with bullets.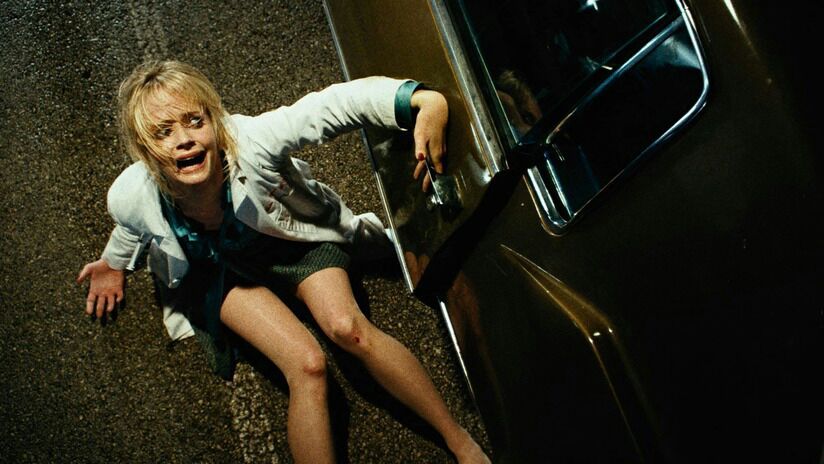 Grindhouse: Planet Terror encompasses the feel of World War Z, Evil Dead and Mad Max Fury Road. The shootings in the movie are real and location setting is gives the movie a scary feel. If you are looking for a cool zombie movie to watch, then you should watch this movie, it is highly recommended. The saddest part of the movie is when the actor (Wray) died in battlefield and his girlfriend Cherry had to lead the people to the promise land. Grindhouse: Planet Terror has one of the best concluding scene I've seen so far in movies, the concluding scene reminds me of Hansel and Gretel the Witch Hunter. In the concluding scene, Wray massacred a zombie who just bump into them out of nowhere by spraying the ugly looking creature with her gun-leg. You should watch the movie. You can watch the full movie below.
Score: 10/10