The Summit Review: The K2 Mountain Disaster Event; 11 Climbers Died
Recently, I watched this 2012 documentary movie about the 2008 K2 chaotic death event, The Summit. 11 climbers were reported dead during a short time span of the expedition, which is one of the worst catastrophes in climbing history. The reconstructed footage in the documentary is a sad one, seeing people close to you die before your eyes. K2 mountain is the second most deadly mountain in the world of over 8000 meters high, after Mount Everest. The climbing catastrophe occurred in the death zone area of the mountain, where the climbers began to run short of oxygen and began to slip down from thousands of meters.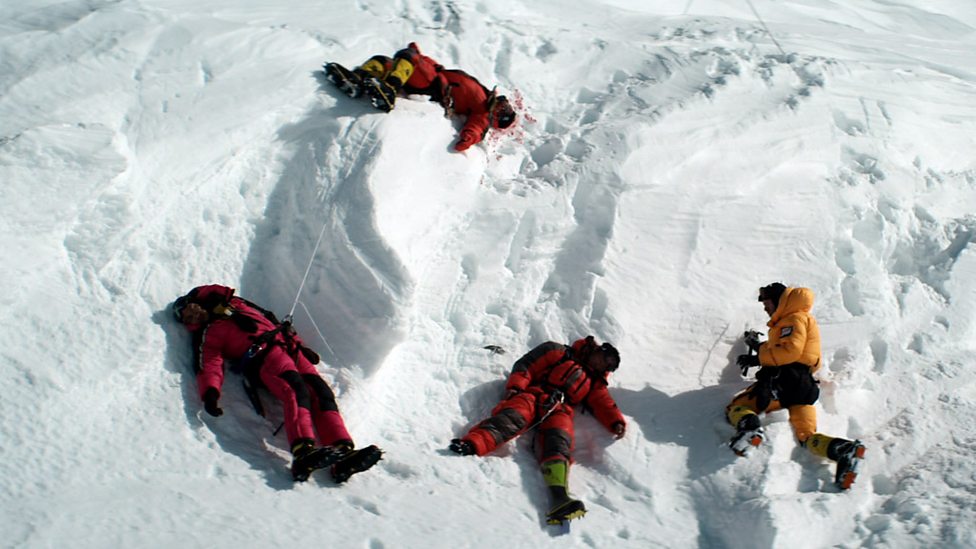 The death of the 11 climber was a massive collision, hitting their heads on stones. K2 is a mountain on top mountains with a massive ice fences around the peak. When the climbers began to slip down, they were helpless, as there is nothing left they could do. All the climbers tied themselves together, trusting each other as their lives depends on each other. If one of them should slip, he or would have to release the rope so he/she does not draw others along, so the person dies alone. It was a sad event.
One of the most stupid and annoying thing saw in the even is a couple who went climbing on the mountain together, that is a game of death. Of course, the husband and even the wife was only lucky to make it back home alive, they could have both died in the event. That's like putting the only two eggs you have in one basket. They both really made an unwise decision.
Based on the recreated footage of the K2 event in The Summit documentary, I think some or all of the climbers that slip of the mountain and die might have at least made it out alive with injuries if they had protective helmet on their head, and if their gloves and the back of their jackets had a spiny area, which can attach to ice or at least slow down their speed as their slip off the mountain. Or if they had the equipment on them they could have used it, but at the same time we don't know how it really happened. This event should be a warning and guide to climbers if they want to hike deadly mountains, there is need for a deadly training as well.