Geostorm Review: The Fate of Planet Earth Lies On Gerard Butler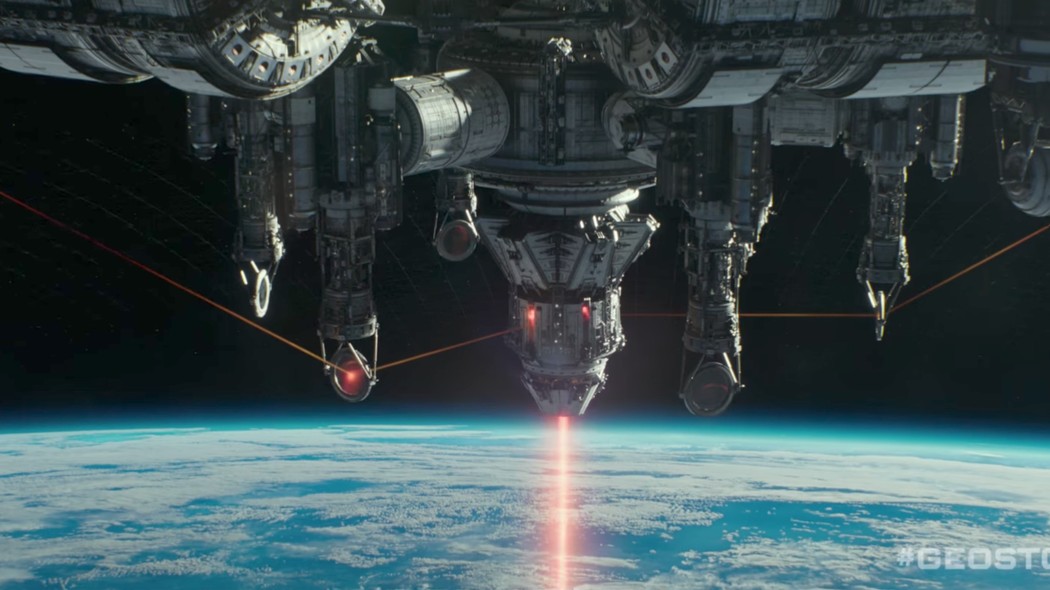 Geostorm is a 2017 American science fiction, disaster, action, thriller film produced and directed by Dean Devlin. Geostorm follows an extraordinary sequence of global natural disasters, which endangered the planet. As a result, the world leaders came together to create a complicated system of satellites to control global weather in order to keep everyone safe. Eventually, things somewhat went wrong: the system built to defend planet Earth is now violent against it, resulting into worldwide geostorm wiping out the whole planet and everything in it. The film stars Gerard Butler, Abbie Cornish, Katheryn Winnick, Alexandra Lara, Jim Sturgess, Amr Waked, Ed Harris and Andy García.
Geostorm is another movie that sees Gerard Butler in the outer space after the god's film, gods of Egypt, which Butler went to visit his father, who is the guardian of the earth, fought with his father, killed him and took his staff, which made him extremely powerful, that his nephew (eagle eye) had to conquer. Gerard Butler is no doubt an amazing actor and one of my favourite, all of his movies have been a hit back to back, with no dulling moments. His role in Geostorm as the saviour of the planet is indeed excellent, which sees him using several gadgets and space ship. However, the film's setting especially the visuals appears to be a combination of Star Trek and a film like 2012.
It is not realistic for satellite in space control weather nor climate, for the satellite to do that, and then it has to be the size of the earth of half the size of the earth. Alternatively, the satellite has to be a natural satellite and not a man made satellite. This part of the movie makes the movie fictional and not realistic.
The nature of disaster that befell the planet in the film is a combination of what of the natural occurrence in Jupiter, Saturn and Uranus. In that Jupiter is extremely icy in nature due to the nature of gas in the planet, Saturn has naturally violent wind constantly whirling the planet, while Uranus has constant violent eruption on the surface of the planet. You can check out the new documentary movie, The Farthest to know more.
Geostorm movie however, has successfully passed a climate change message to everyone, to know that climate change is real and what climate change can cause in planet Earth. Overall, the storyline of the film is a great one, which you will definitely enjoy, and of course the film is filled with actions and sad moments like we have seen in the epic 2012 film and a film like Titanic– that moment when people can't help dying.